---
Effective surface preparation and coating is the key to longevity for any metalwork – it is generally the first (and often the only) line of protection for any outdoor metal objects.
Ferrous metals such as iron and steel are highly reactive, and outdoor atmospheric conditions only accentuate this tendency. Moisture levels in the local environment, contaminants from local industry and salts present in seaside locations are just some of the factors that can affect how outdoor metal objects may corrode. Also, at a time in which resources for the preservation of historic buildings and objects are under increasing amounts of pressure, coating systems have to be as cost effective as possible. It is for these reasons that we dedicate a significant amount of our time and resources to understanding and selecting the most appropriate surface preparation techniques and coating systems for every piece of metalwork on which we work.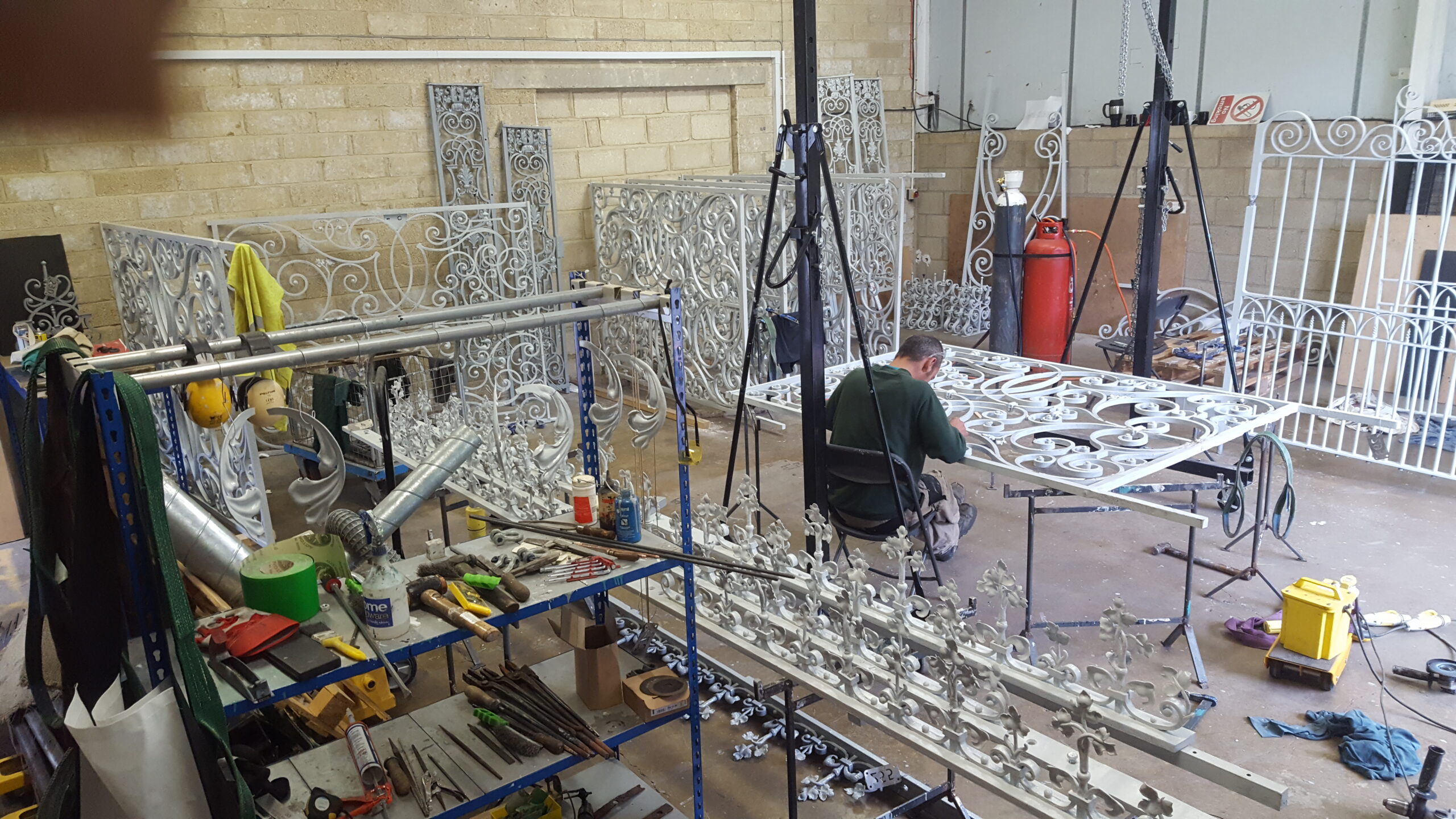 In order to further develop our knowledge base, we liaise regularly with both paint manufacturers and curators to learn the lessons of the past and use current technology to overcome them. We have good working relationships with a number of architectural paint specialists, so where paint scheme analysis is provided for in budgets we can arrange for this to be carried out.
Surface preparation options that we have tested and can either provide or subcontract out to specialist providers include:
Flame cleaning
Superheated water cleaning
Dry ice blasting
Shot and specialist media blasting
Cold water pressure washing
Hand tool cleaning and wire brushing
The main coating options that we use regularly consist of a wide range of paint systems, which we select from based on the substrate and local atmospheric conditions. We also occasionally use waxes, which can give an aesthetically very pleasing finish. However, given the maintenance requirements involved in outdoor waxed metal objects we tend not to recommend waxed finishes unless the owner/custodian of a piece has the resources in place to adhere to a robust maintenance programme.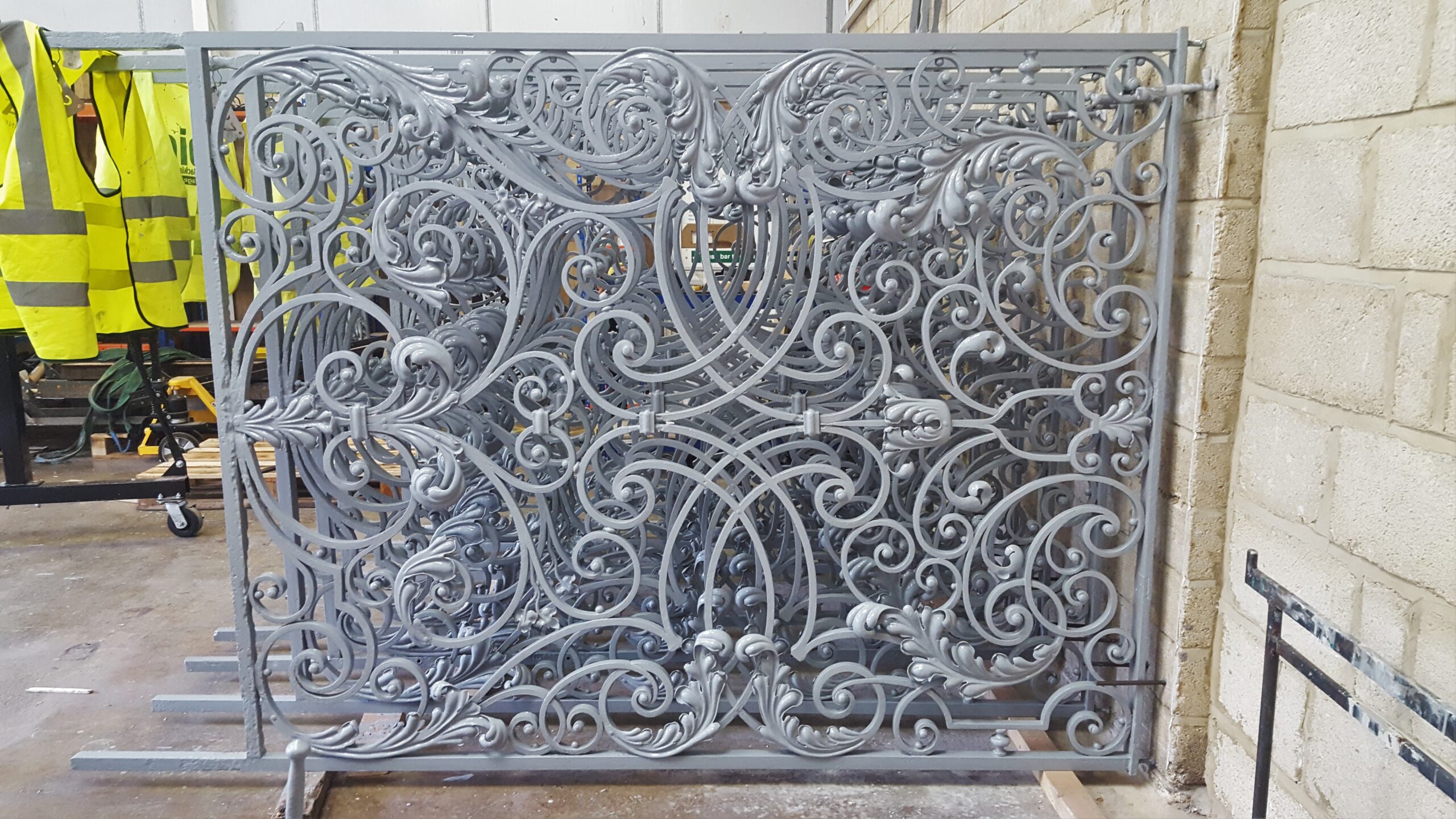 As a final note on the resources available to us, we have invested in a purpose built warehouse specifically to be able to hand paint and finish large pieces of heritage ironwork in a controlled environment all year round. Sprayed coatings can be very time effective when applying to relatively simple, flat objects, but when dealing with heavily ornamented ironwork we find that hand painting results in much more consistent paint layer thickness on complex shapes such as leafwork and scrollwork.