---
The restoration of historic metalwork is a complex process. As we mention in our Conservation Philosophy, this is work that is carried out with the specific aim of revealing or recovering an element or aspect of metalwork which has been lost. This may mean repairing breaks in objects, reinstating broken fixings, re-shaping deformed elements, removing dirt and corrosion, re-assembling separated metalwork or creating replica elements and incorporating these with remaining pieces of existing objects.
Conscientious restoration therefore requires a significant amount of understanding of historic metalworking design and making techniques – this is necessary in order to be able to formulate an informed judgment about the likely previous states of metalwork based on the evidence available (which is sometimes very limited).
Recognising and understanding the previous states of historic metalwork is only the first step in the restoration process however. Equally as important is the creation of a restoration strategy which results in the recovery of the lost elements and maintenance of structural integrity, whilst also ensuring the work carried out:
is recorded;
will be detectable by common examination methods in the future;
is re-treatable if and when necessary;
does not falsely modify known aesthetic, conceptual and physical characteristics of pieces; and
does not remove or obscure original material wherever possible.
The types of objects we restore range from entire screens of highly elaborate forged leafwork, through sections of railings to weathervanes and a wide variety of architectural fittings. The types of processes we use to carry out restorations are equally as varied as the objects on which we work, but looking through the specific examples of how we apply this approach (see below) will provide some insights into how we work.
One of the most important aspects of our restoration services is our ability to provide replica elements. The processes and tooling involved in producing replica metalwork are highly specialised and take many years to develop, so there are very few businesses in the UK offering this service from qualified conservators. We therefore have a separate page which provides further detail about our replication services which can be found here.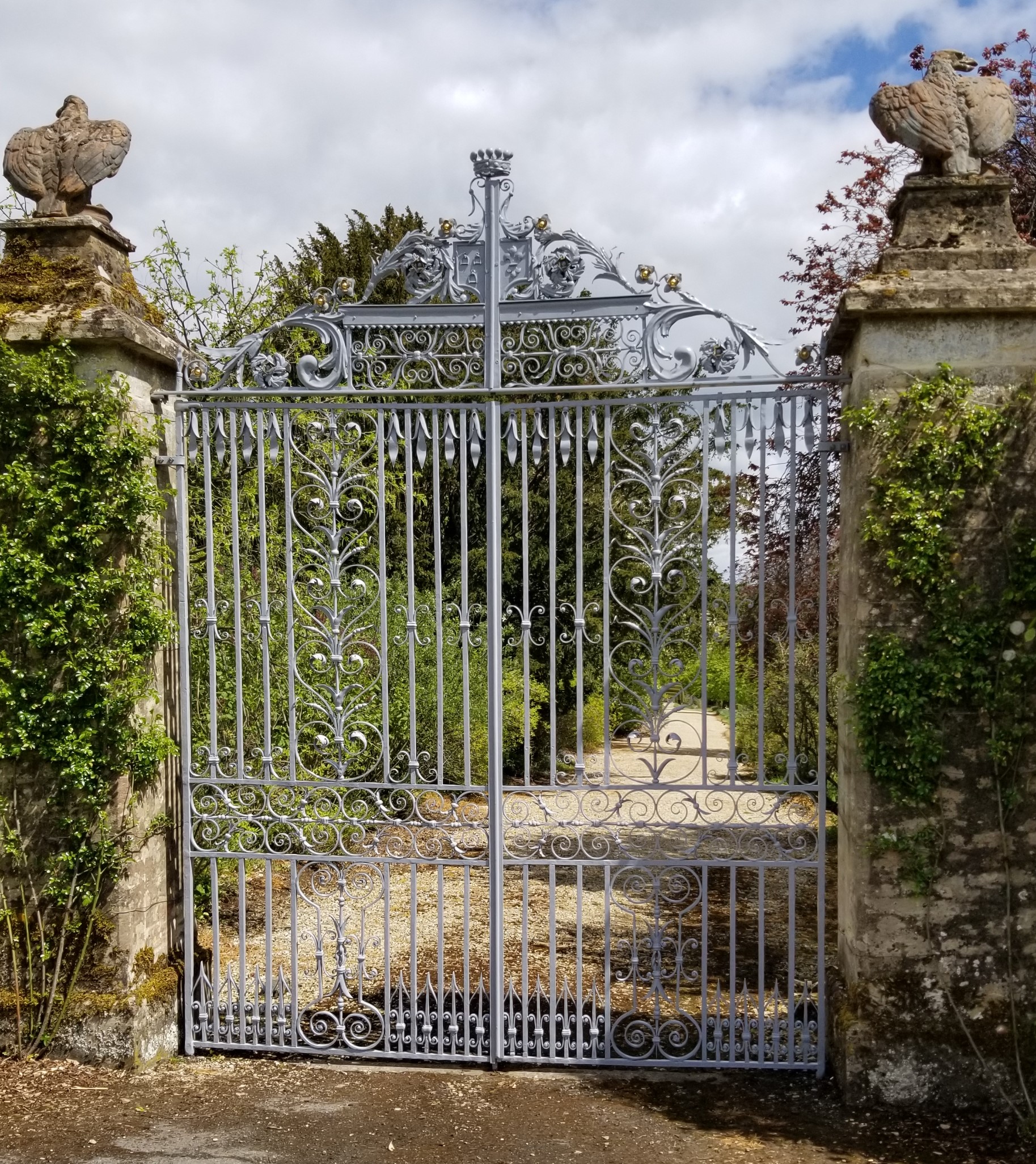 These historic gates sit at one of the entrances to the garden of Miserden House in Gloucestershire. While there is other historical ironwork of note around the house and gardens, these gates stand ou…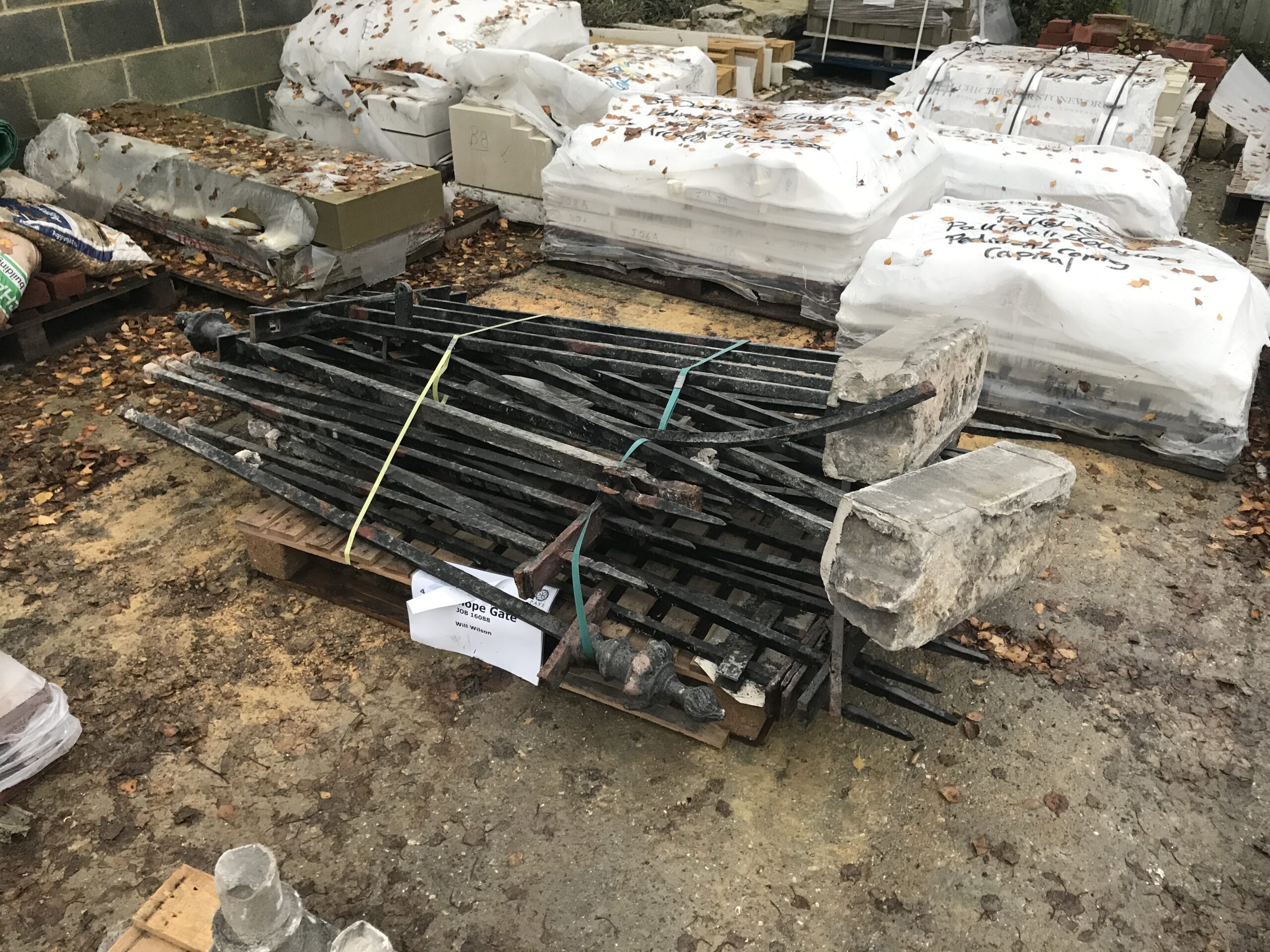 This was a project in which we became involved following removal of a set of railings from a prestigious location in Mayfair. Unfortunately the railings were removed by a demolitions contractor, meani…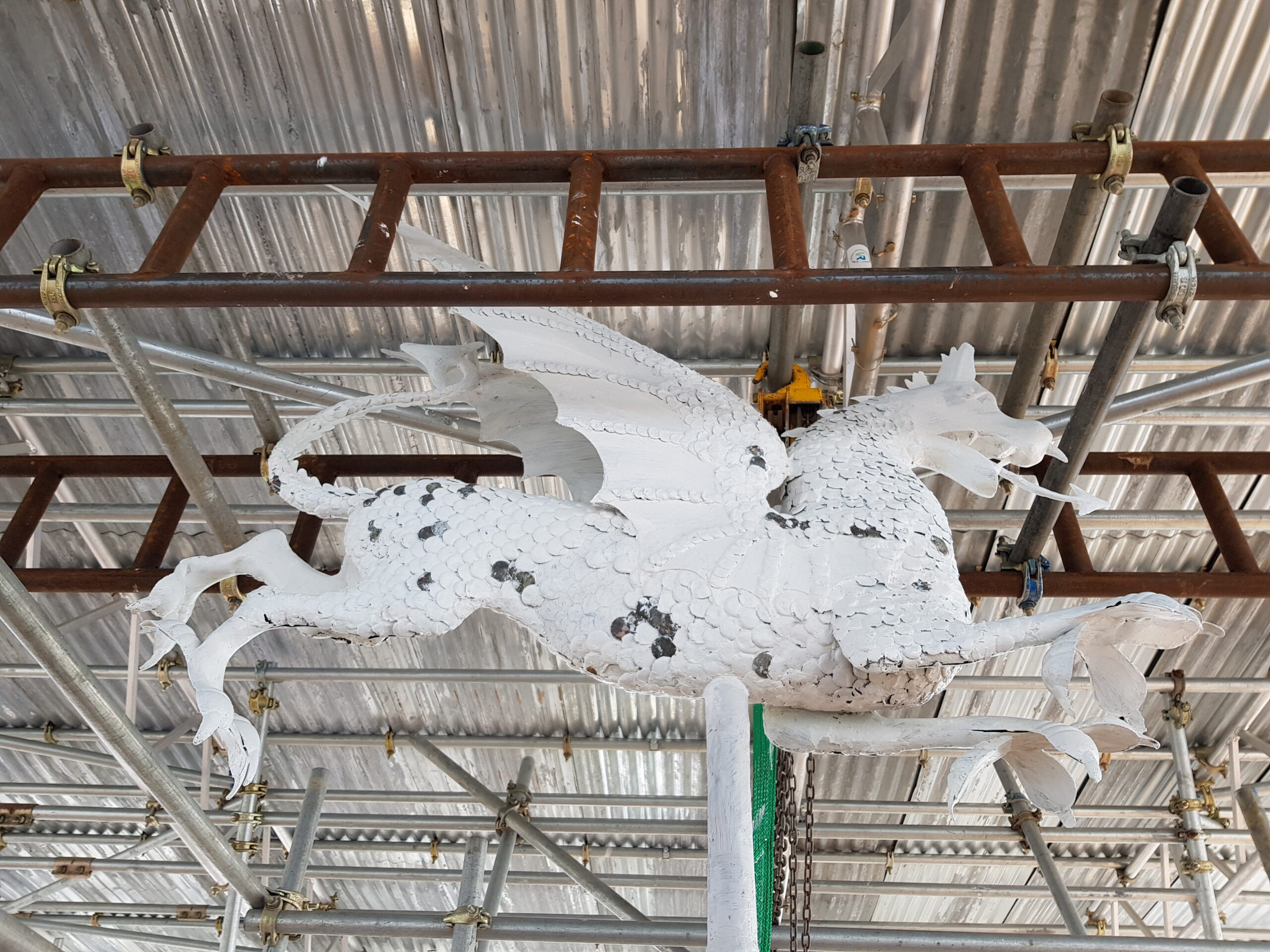 The Caledonian Clock Tower was the centrepiece of the metropolitan cattle market which opened in 1855. The substantial dragon that tops the weathervane was stripped of previous coatings prior to our a…
You can find more examples of our work in our Portfolio