---
There are many reasons historic metalwork objects may lose elements, but whatever the reason such losses can compromise the condition of objects in a number of ways. The most immediately concerning is often a loss of structural integrity leading to either health and safety concerns or doubts about an object's fitness for purpose. However, other, more subtle impacts can be equally damaging in less tangible ways. Reductions in the aesthetic, cultural, historic or even economic value of an object are damaging not only in themselves and the interpretation of objects, but also in that previously damaged objects tend to be more inviting of neglect or even vandalism in worst case scenarios. It is for these reasons that one of our key services is the replication of metalwork.
When replicating metalwork we can work from drawings that are supplied to us, create replicas based on existing pieces or carry out research and draw on our knowledge of art and craft practices (as appropriate) to extrapolate the most likely form of missing elements.
When carrying out replication work we will use the most appropriate skills and metal for each project. Skills we can draw on within our team include forging, fabrication and coppersmithing/silversmithing. Metals we can work in include ferrous, copper, lead and silver alloys. We have close links with both iron and copper alloy foundries, so if cast replicas are required this is a service we can arrange.
Details about specific replication projects can be found below.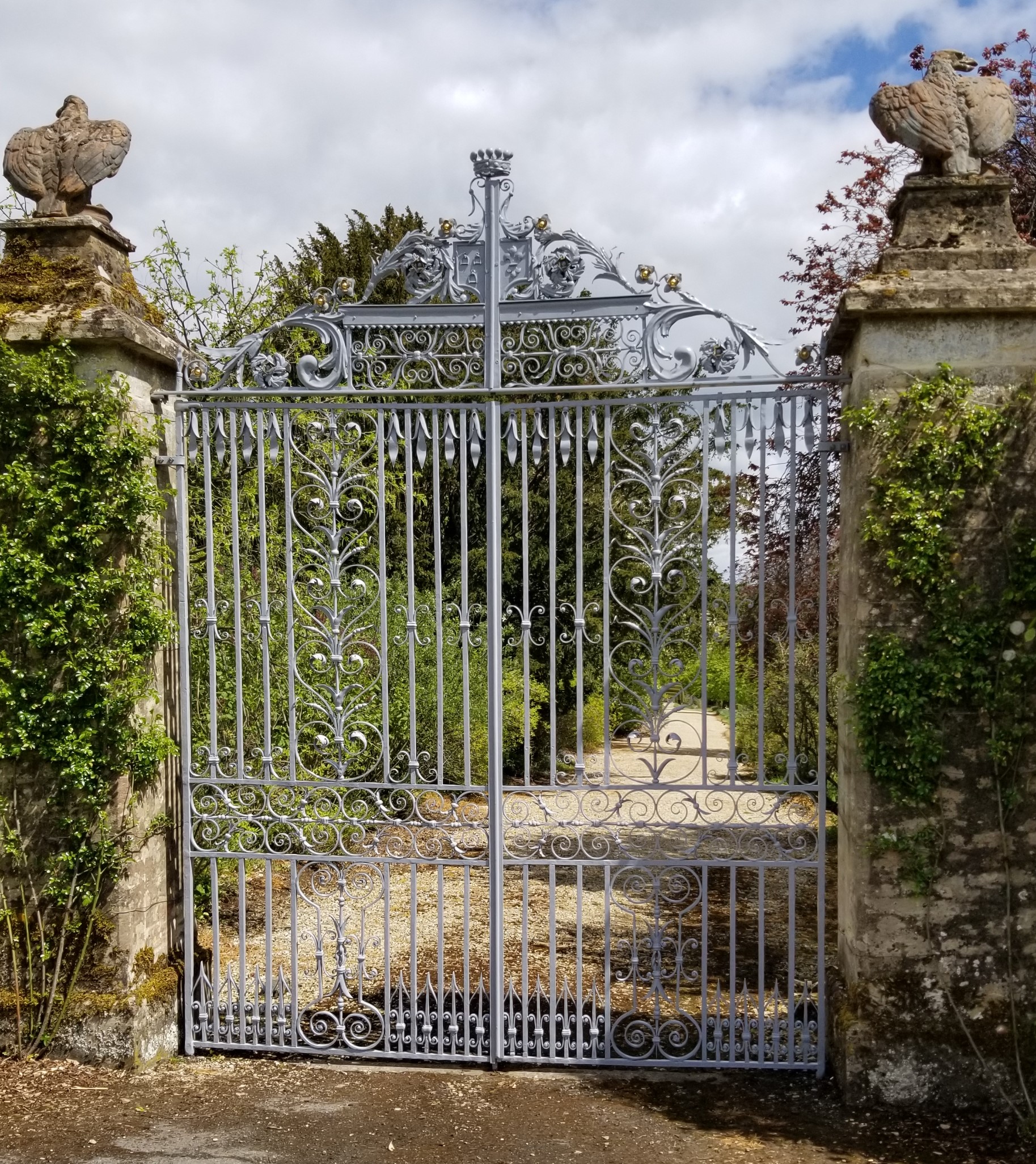 Portfolio
These historic gates sit at one of the entrances to the garden of Miserden House in Gloucestershire. While there is other historical ironwork of note around the house and gardens, these gates stand ou…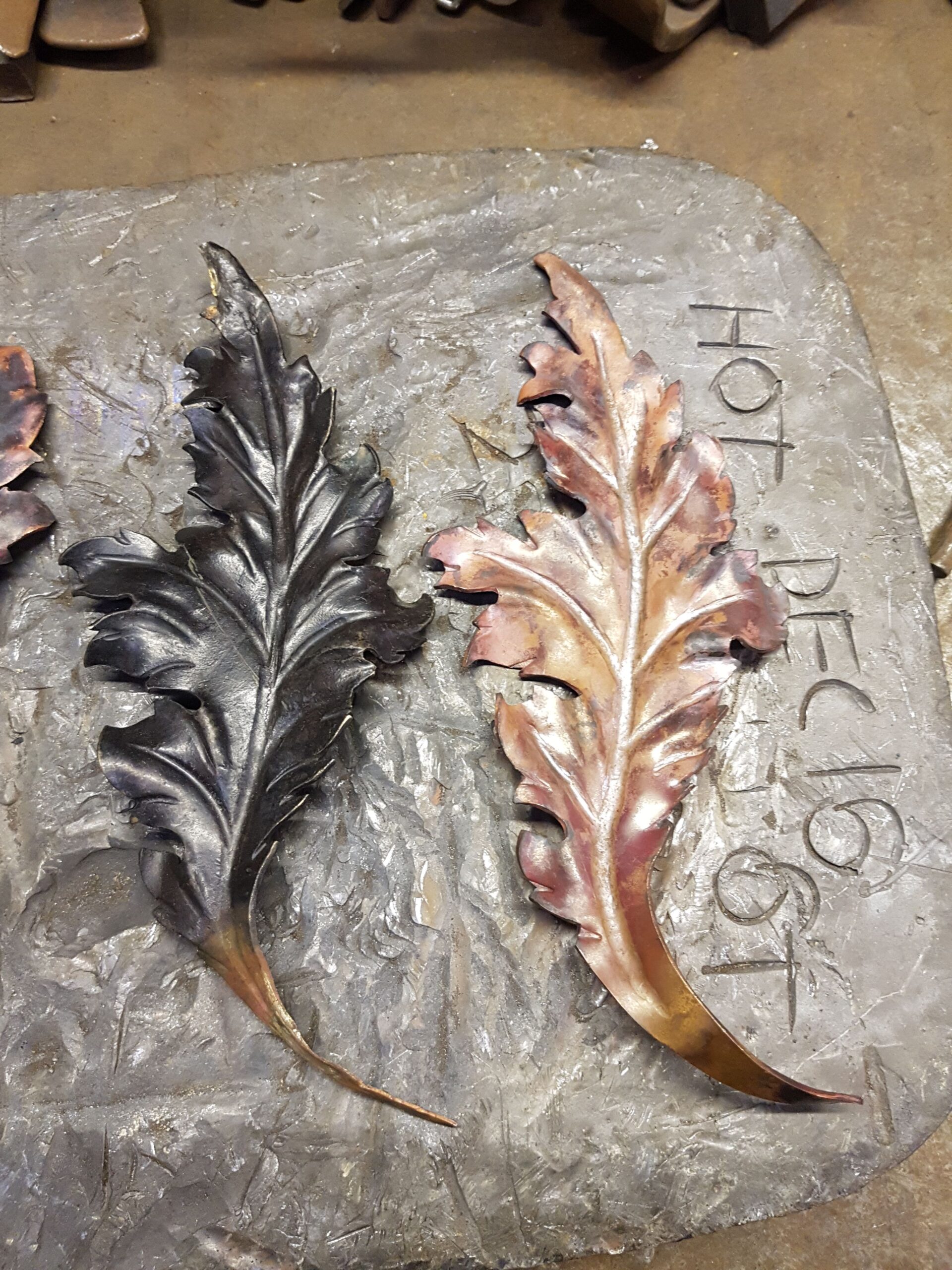 non-ferrous
This was a small job which involved replicating two repoussé copper leaves. These were replicated using traditional forging techniques.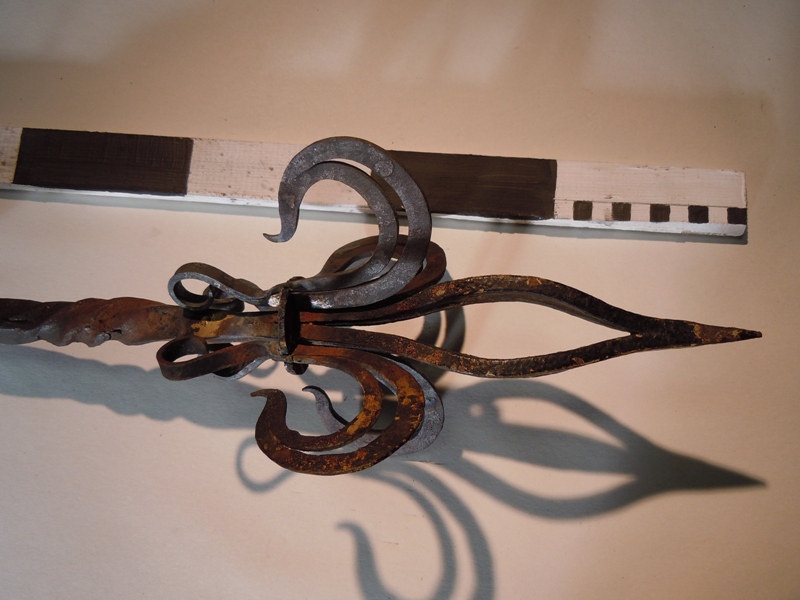 Portfolio
This job required restoring the rail heads at Wing Church in Buckinghamshire. The rail heads had been damaged and had deteriorated to an advanced stage, with one of the heads snapped in two, another s…